Sometimes I feel like a sheep. Following food trends. Is it just a coincidence that I am brewing kombucha while everyone else seems to be? I like to think I'm just curious, and enjoy trying new things. Especially when they promise health benefits!
In the spirit of trying something new: Kvass is similar to kombucha, in that it is also a fermented beverage. I came across it on Green Kitchen Stories (A fabulous and georgeous blog!). While kombucha takes at least a few days, kvass only takes 48 hours! It's light, fresh, tangy, and a little bubbly! This particular brew is a lovely shade of coral. Easy, healthy, delicious - count me in!
Check out Fermented Fruit Kvass for the method, the comments are also informative!
Summer Fruit and Thyme Kvass
- Peach
- Plum
- Apricot
- Blueberries
- Couple sprigs of Thyme
- Tsp Honey
- Water
Exact measurements will depend on the size of your jar. Make sure your fruit is washed well. Also a good idea to wash your jar with vinegar and hot water.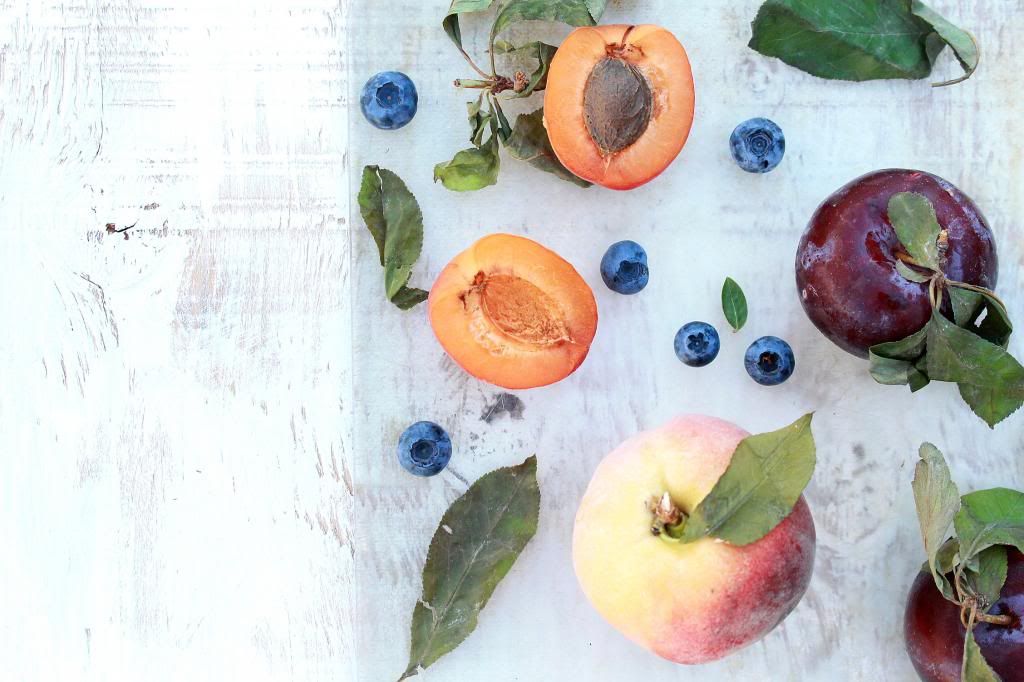 Happy fermenting!