Superfood Raw Egg(less)nog
Yeah that's right, superfood. Why not?
Nuts, spices, and honey. Sounds pretty super to me.
While I am neither raw nor vegan, I do like to substitute healthy alternatives on occasion. This raw/vegan drink is a lighter and healthier version of the classic, and totally hits the spot!
Egg(less)nog
1 cup Raw Cashews (+ water for soaking)
2.5 Cups Water
1 tbs Raw Honey (or other sweetener, to taste)
1 tsp Vanilla Extract (or Vanilla Bean)
1/4 tsp Ground Cloves
1/4 tsp Ground Cinnamon
1 tsp Ground Nutmeg

1. Cover cashews in water, and soak for 6-8 hours.
2. After cashews have soaked drain and rinse.
3. Add all ingredients to a high speed blender, and blend well. If you do not have a high speed blender, you may wish to consider straining through a cheese cloth or nut milk bag after blending.
4. Store in the fridge.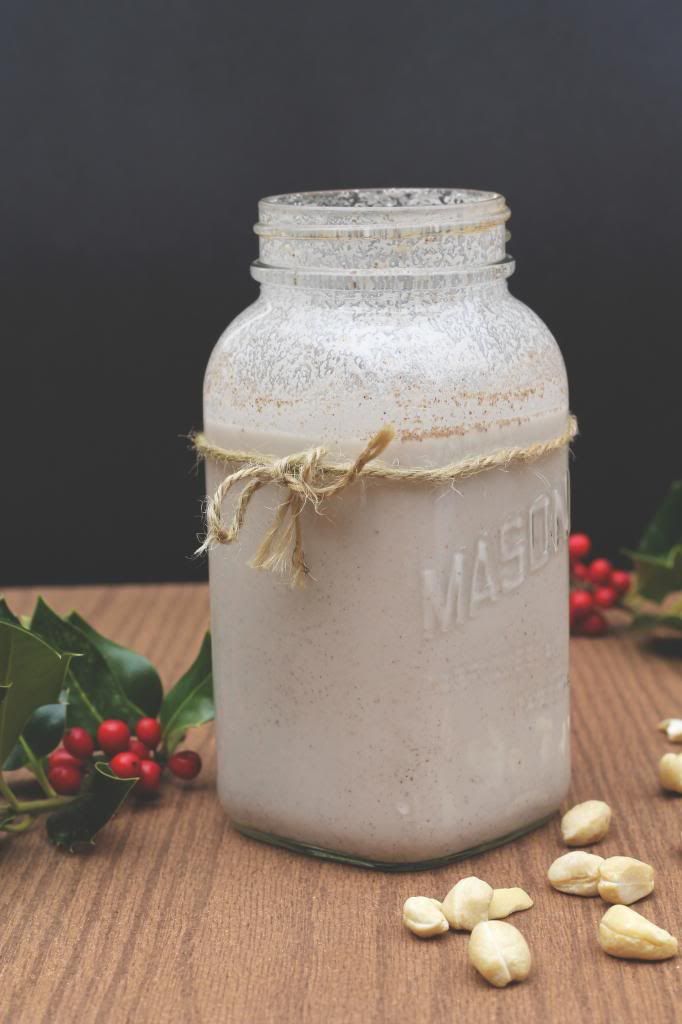 Hey, by the way: This recipe was featured in the latest issue of Raw Food Magazine!!
Do you like eggnog?
Thanks for stopping by!