The world is not meant to be -20c.
Yes, I know that logically it sometimes is. But I am not a fan. At the beginning of the year I went to visit my sister in Calgary while they were in the midst of a cold snap. Now, as a west coast kid I had never actually been that cold before. Brain freeze upon leaving the house without the benefit of a frozen treat is just not the best.
What does one do to beat the cold. Make soup, of course! And indoor heating, that's good too. If you really want to go all out you get a blanket, maybe a fire, and this bowl of soup. In any case, since coming up with this soup in Calgary I've made it multiple times and always ate it all before getting around sharing it here. So without further ado...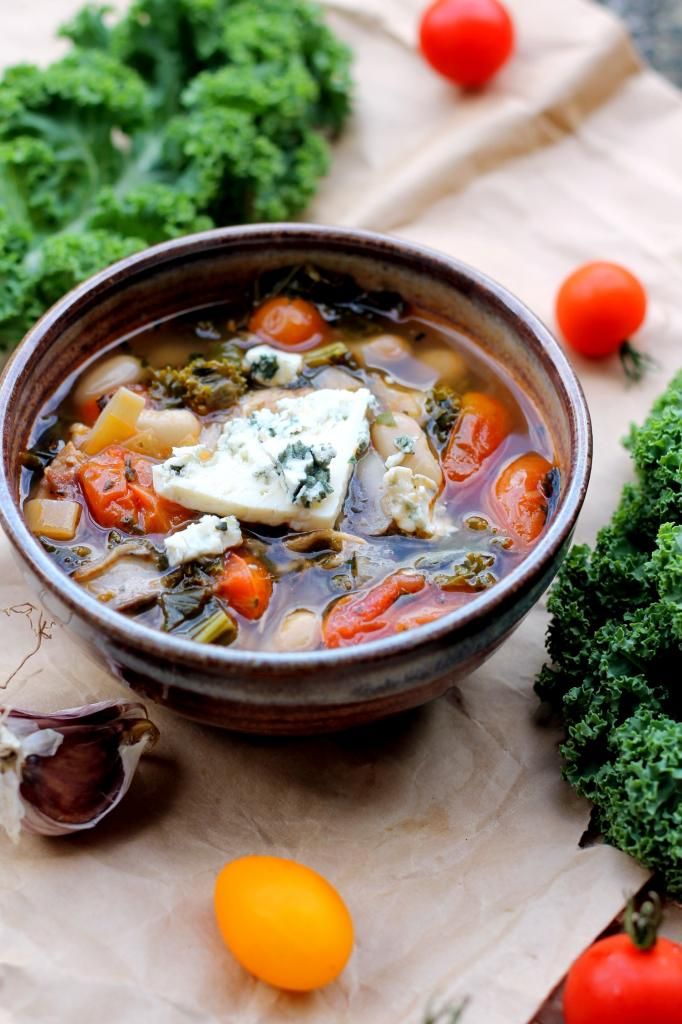 2 cups Water
1 tsp Fresh Rosemary, chopped
1/2 tsp Paprika
1 tsp Cumin
Salt and Pepper, to taste
1 Garlic Clove, minced
1/2 cup Leek, chopped
1 Cup Tomatoes
2-4 Med Crimini Mushrooms
1 Can White Kidney Beans, drained + rinsed
4 Pieces Bacon (For vegan, use smoked tofu!)
2 Md/Lg Kale Leaves, chopped

Optional:
Blue Cheese garnish (Super delish in general, but definitely elevates the soup!)
Dried nettle leaf (I used 2 tbs, for some extra nutrients)

1. Cook up some crispy bacon. While that is cooking, get your soup pot and with some oil saute the leek and garlic. Chop up the bacon when cooked.
2. Add water and all ingredients and seasonings. Let simmer for approx 20min.
Voila!
This recipe serves about 2 people as a full meal. It's nutritious and simple - the only time consuming part being the prep time. As usual, adapt it to what you've got on hand/your taste!
Hope you're having a lovely weekend!