I made this bad boy back during finals time. It's quick, simple and satisfying.
It is totally customisable in size and ingredients, thus perfect for an outdoor summer gathering. Mmm with garlic bread. and wine. and gelato! Yup, that sounds good to me. Or just make it to munch all by your lonesome, like I did.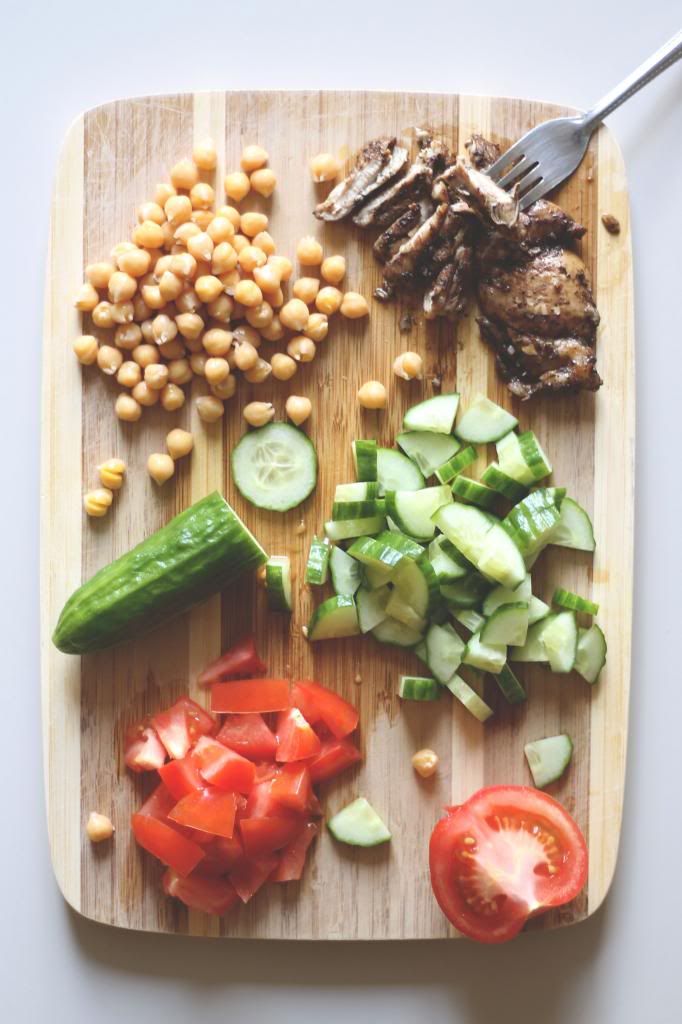 Balsamic Chicken
-Boneless Chicken Breast or Thighs
-Minced Garlic
-Balsamic Vinegar
-Honey
-Chili Powder (optional)
Ingredient amounts totally depend on your personal taste and amount of chicken used. Generally for 4-6 chicken thighs I use approximately 1-2 small/medium cloves of garlic, 1 tsp of honey, a dash of chili powder, and enough balsamic vinegar to lightly coat the chicken. Mix the marinade to taste, then add the chicken, adding more vinegar to coat if necessary. Ideally let it sit in the fridge for at least a few hours, then cook it up in a pan.
*you can also use beef. I would think tofu as well, but I have yet to try this.
Salad
I like to use any combination of the ingredients below, then toss with a little balsamic vinegar and olive oil.
-Balsamic Chicken (recipe above)
-Tomato
-Cucumber
-Chickpea
-Spinach
-Feta
-Fresh Herbs
-Olives
-Onion
-Bell Pepper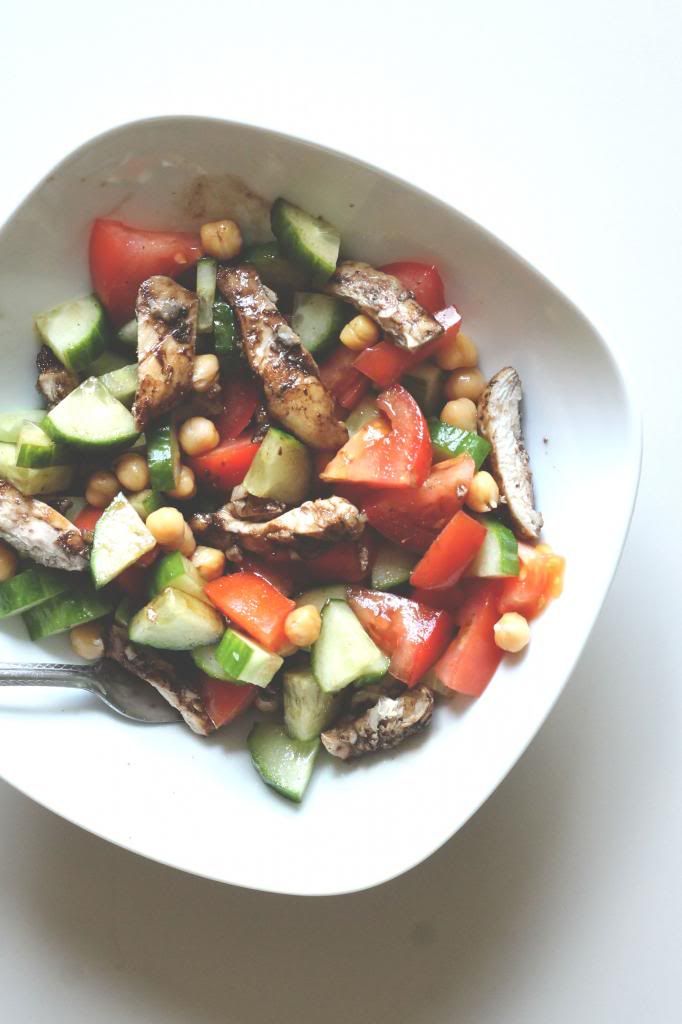 Happy Monday! Have an excellent week!
-Fiona