Purple vegetables are the bomb diggity.
Seriously awesome! (Like
here
)
I'm a little obsessed.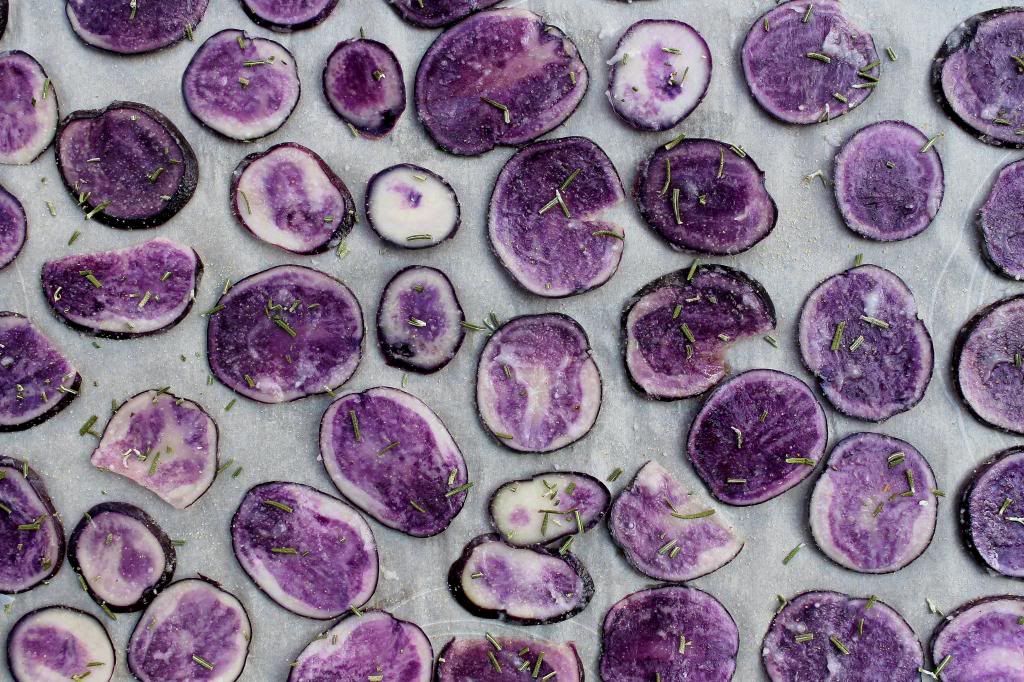 I also like chips. A lot.
Making them yourself is pretty easy and delicious.
Also, they should start selling this flavour. (Hear that, chip gods?)
So good.
Rosemary Garlic Potato Chips
- Potatoes (Purple, or not)
- Coconut oil
- Chopped Dried Rosemary
- Garlic Powder
- Sea Salt
1. Pre-heat oven to 350F.
2. Slice potatoes thinly.
*Using a mandolin slicer would make this way easier, but unfortunately my cheap one does not slice thin enough for my liking.
3. (Note: I am usually too lazy for this step, but people seem to think it makes for a better chip) With water, rinse the extra starch off your potato slices then dry them using a clean dish towel.
4. In a bowl mix chips with enough oil to cover them, then line them in a single layer on a parchment paper covered baking sheet.
5. Sprinkle rosemary, garlic powder, and salt to your taste over the sheet of potato slices.
6. Bake for about 20 minutes. I usually check on them at about 10 - 15 minutes and start taking out any crispy chips.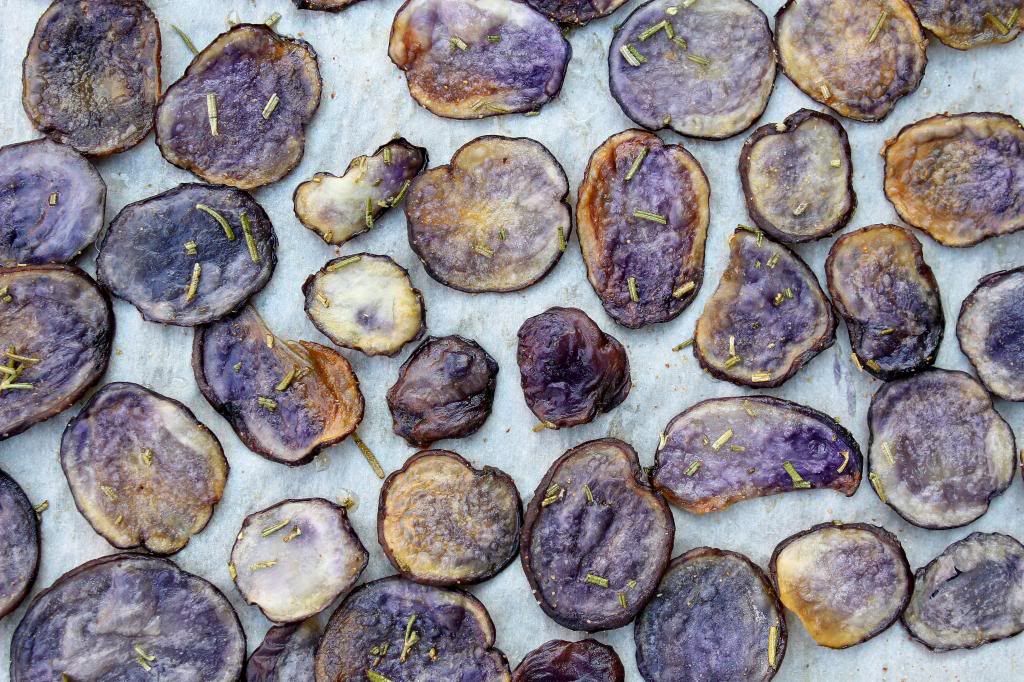 Happy Monday, may your week be filled with purple veggies!