Hello dear friends.
Blog world, how I have missed you so! Back from the books, and ready to share :) First up is my favorite juice of the moment (maybe all time?), Mojito Green Juice!
So light and refreshing. No surprise it is my favorite, really. I adore mint.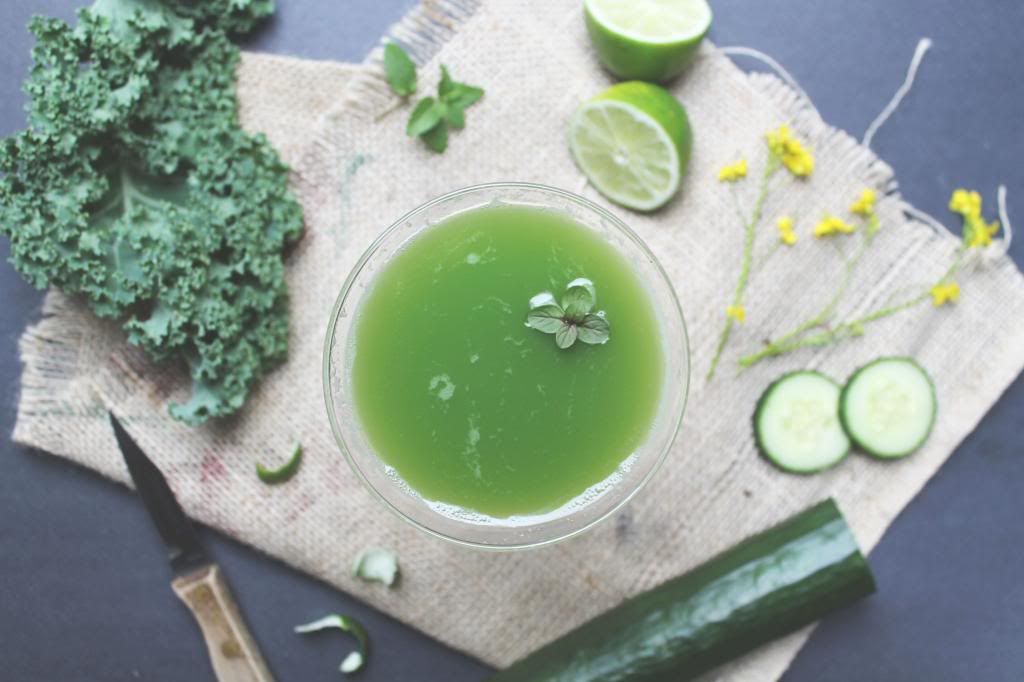 As far as juices can go this one is quite simple, with only a little prep!
All you need is:
1 Long English Cucumber
1 Lime
1 Apple
Mint(A few decent sized leaves)
Kale (I use one large leaf)

*If you are hesitant about the kale, then leave it out. I don't mind/notice it, but if you are new to green juices you might. Though if you like the juice without it, I encourage you try with it. Not all that different, but more nutrients!
Juice all ingredients in your juicer!
I have also read that you can juice with a blender and some water, straining the mixture after. However, I have never personally tried this method. Have you? Does it work well?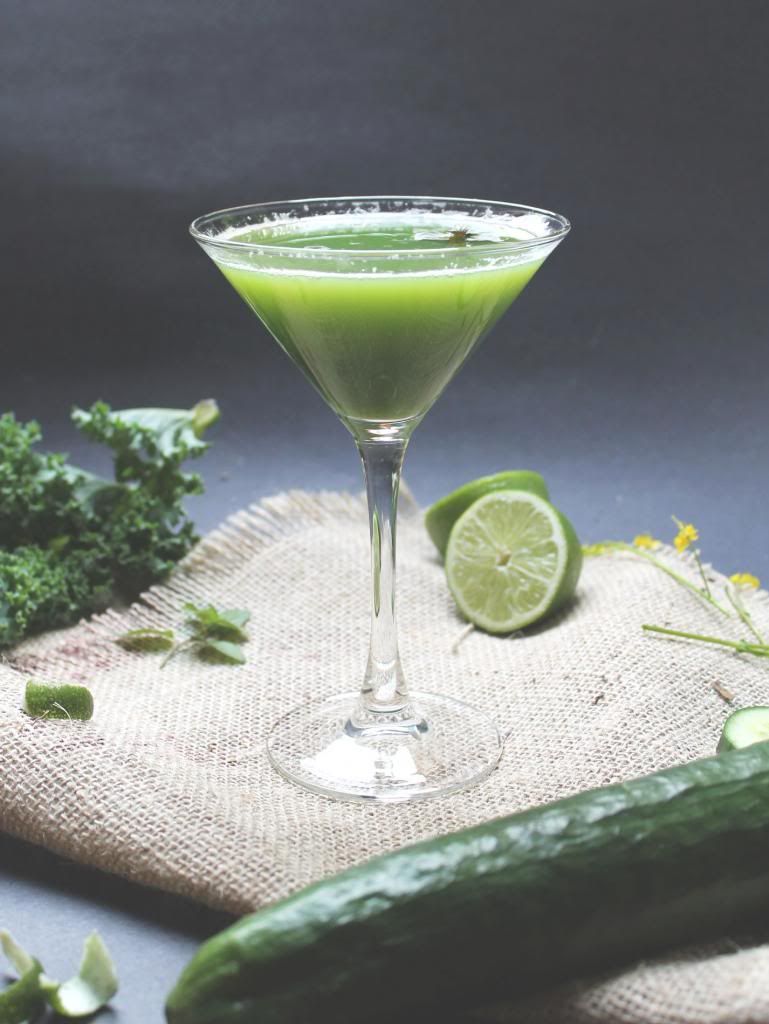 Do you juice? What's your favorite juice?
Pst, Google Reader is shutting down on July 1st
Follow with blogloving or Email.